Order LAMNIFORMES Berg, 1958
Family ODONTASPIDIDAE Müller & Henle, 1839
Carcharias cf. gracilis (Davis, 1890)

Maastrichtian
-in revision-
© P. De Schutter - 2011
_______________________________________________________________________________________________
DAVIS, J.W., 1890. On the fossil fish of the Cretaceous formations of Scandinavia. Scientific Transactions of the Royal Dublin Society, 4: 363-434.

SIVERSON, M., 1995. Revision of the Danian Cow Sharks, Sand Tiger Sharks, and Goblin Sharks (Hexanchidae, Odontaspididae, and Mitsukurinidae) from Southern Sweden. Journal of Vertebrate Paleontology, 15(1): 1-12.

CAPPETTA, H. & CORRAL, J.C., 1999. Upper Maastrichtian selachians from the Condado de Treviñio (Basque-Cantabrian region, Iberian Peninsula). Est. Mus. Cienc. Nat. De Alava, 14 (Num. Espec. 1): 339-372.

ADNET, S., 2006. Nouvelles faunes de Sélaciens (Elasmobranchii, Neoselachii) de l'Eocène moyen des Landes (Sud-Ouest, France). Implication dans la connaissance des communautés de sélaciens d'eaux profondes. Palaeo Ichthyologica, 10: 5-128.
_______________________________________________________________________________________________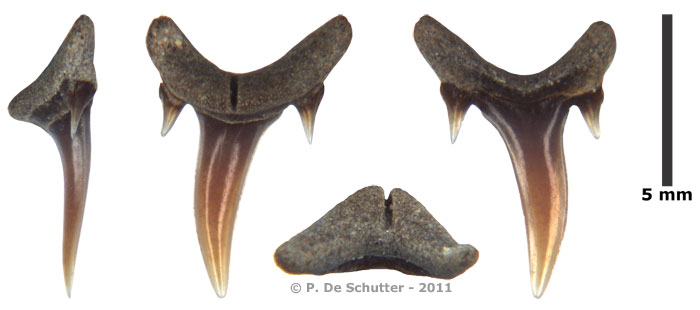 Late Maastrichtian, the Netherlands - upper anterior tooth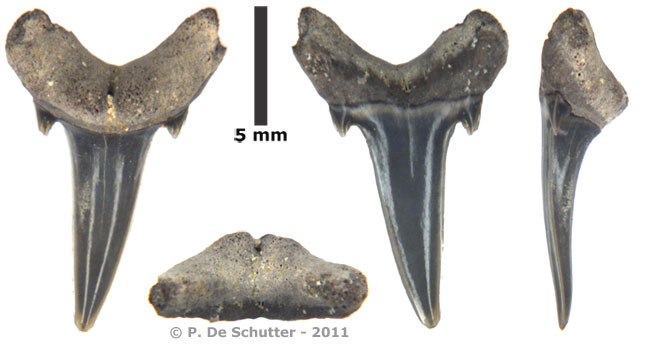 Late Maastrichtian, Romontbos Horizon, Belgium - upper anterior tooth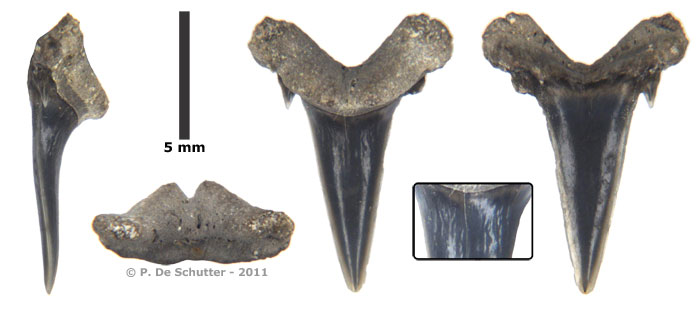 Late Maastrichtian, Romontbos Horizon, Belgium - upper anterior tooth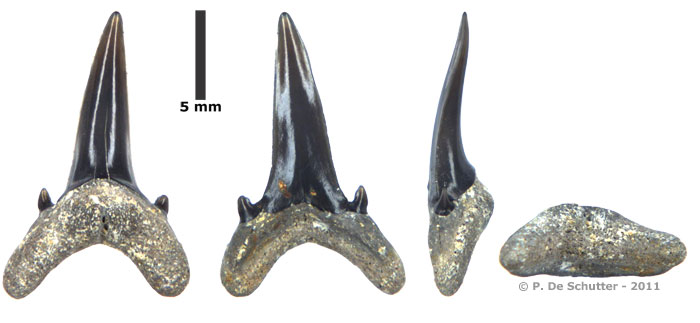 Late Maastrichtian, Lichtenberg Horizon, ENCI quarry, the Netherlands- lower anterior tooth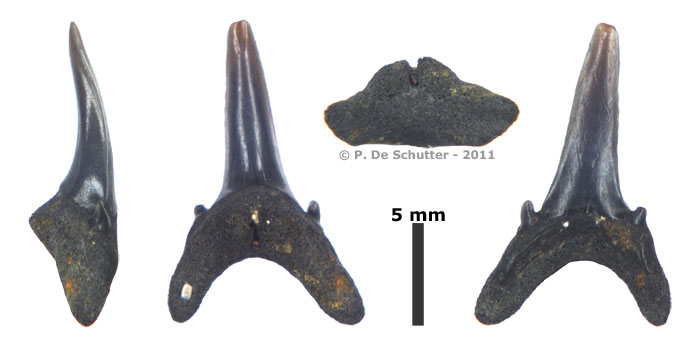 Late Maastrichtian, Lichtenberg Horizon, ENCI quarry, the Netherlands- lower anterior tooth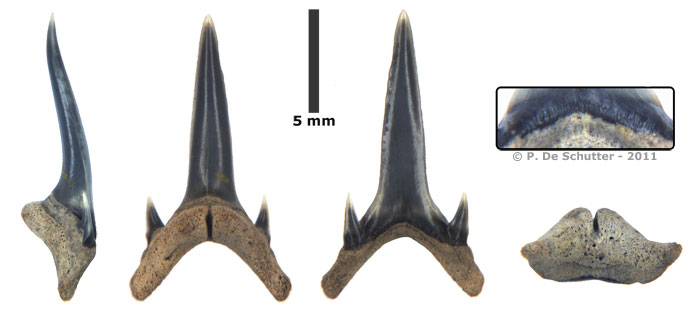 Late Maastrichtian, Lava Horizon, the Netherlands - lower anterior tooth

Late Maastrichtian, Romontbos Horizon, Belgium - upper lateral tooth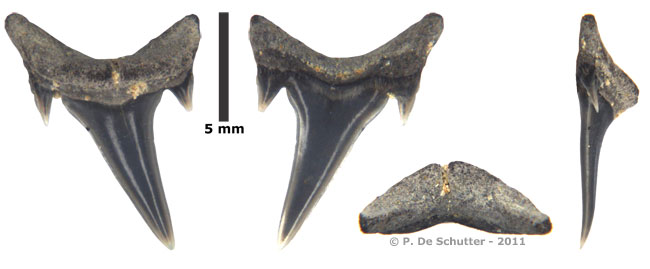 Late Maastrichtian, Romontbos Horizon, Belgium - upper lateral tooth

Late Maastrichtian, Lichtenberg Horizon, ENCI quarry, the Netherlands - lower lateral tooth